By Dan Lulich, Chief Technology Officer, Eleven Wireless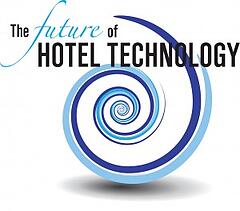 Security is vital, simple as that. Technology is advancing at an increasingly rapid pace, which is great; however, this also means that your security might not be keeping pace. When staying in your hotel, the last thing guests want to worry about is compromising sensitive information. So what can you do to make sure you, and most importantly, your guests are protected?
Easing Business Center Concerns
Guests these days are technologically savvy; they know how easy it is for people to put spyware, or malware on computers. For this reason, guests are often nervous about using the business center. But at the end of the day, this does not stop them from doing so. In a recent study released by Four Points by Sheraton, 6000 business travelers from around the world were polled and approximately 66% said that they have visited the business center, mostly to print and check email.
You should make sure that you go with a vendor that can guarantee that all user data (applications, files, URL's, cookies, and passwords) is automatically erased after each session is terminated. To ensure this essential step occurs without fail after each and every session, it's imperative to invest in a best-in-class security system that automatically reboots and completely erases the entire desktop at the end of every session. Moreover, when the machine is constantly erased, the potential for any virus risk is also greatly diminished.
Why is Security So Important?
According to a study of hotel network security by Cornell, hotels are accountable for the security of the computers and network they make available to guests. "Given that the technology exists to increase a hotel network's security, a hotel could potentially be considered at fault for not taking the necessary precautions to protect their guests from hackers." Neglecting to recognize the importance of guest computing security could have a real impact on guest satisfaction and your hotel's reputation.
As your hotel's technology evolves, always remember the importance of protecting your guests and their private information. Make sure you choose a provider (like Eleven) that has the ability to provide top-notch security, so that you don't have to worry and can focus on your guests.
What do you do in your hotel to ensure your guests' private information is secure?