When we get more services that allow us to control our experience, we are often happier guests. So, what's holding our industry back from going completely digital for check-ins and other services?
In Digital Check-In Enhances Guest Satisfaction, author Stephanie Wharton notes what she thinks is holding us back: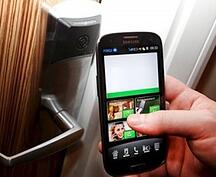 Adoption rates are low. Some people will still prefer face-to-face check-ins and with only 20% taking the leap, the upfront investment is not vital.
Technology is not complete. Global web forms that allow guests to select suites are not yet seamlessly integrated to local hotel systems.
Bookings cannot be guaranteed. If a guest wants to book a last-minute extended stay, it may cause conflict with another guest that booked that particular suite.
Mobile room keys are still being developed. New technologies are arriving that have not been completely tested.
Overall the upfront costs of technology investments are high. As technologies develop, efficiency will start to outweigh the drawbacks. For now, there's no bypassing the front desk for keys just yet.
Read the article for the whole story at HotelNewsNow.com.
How else can you enhance your guests' experience?