By Dan Lulich, Chief Technology Officer, Eleven Wireless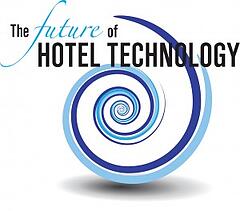 That fluffy white thing…
There's no doubt about it, cloud computing is on everyone's mind these days. But, many people still do not fully understand it. A recent survey of 1000 adults, sponsored by Citrix, discovered that the majority of respondents thought that cloud computing actually referred to a "fluffy white thing." In the tech world, the term "the cloud" is referring to far-away computer systems that store data using the Internet; users can access the data from any computer or mobile device. Most people use the cloud on a daily basis and may not even realize it. Gmail, Dropbox, and MobileMe from Apple are just a few examples of commonly used programs.
Benefits of cloud computing
As many people are turning to the cloud for personal use, many businesses are as well as they discover the many benefits. Remote data hosting helps many organizations streamline daily processes and lessen the burden of IT infrastructure maintenance. The cloud helps:
Reduce costs and resources
Shorten the deployment process
Strengthen security
Make information more accessible
The hospitality cloud
In the world of hospitality, a number of hotels have begun to turn to the cloud to help improve overall guest experience. According to an article on HospitalityNet, "With cloud computing, organizations can extend the life of their existing systems with new innovations, improve time to market of new systems through affordable pricing, and ultimately gain competitive advantages in the hospitality industry."
Going with a provider, such as Eleven, who can deliver a cloud-based guest Internet platform, will help you and your hotel maximize Internet revenue and deliver a compelling guest experience.