By Dan Lulich, Chief Technology Officer, Eleven Wireless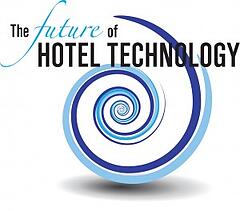 Why are we still paying for hotel Wi-FI?
This question is quite common these days, and a point of frustration among many hotel guests. In our highly connected world, most guests feel that Wi-Fi is a basic amenity – like water – that should be free, and are quite annoyed when they find out it isn't. Another common gripe of hotel guests is the inconsistency between hotels; for example the five star Hilton Mayfair in London charges $32 per day whereas the Four Seasons offers complementary Wi-Fi for basic use like e-mailing and surfing the web. Guests believe Wi-Fi should be free, especially in these luxury hotels. However, what they don't understand is that when a hotel charges for Wi-Fi, they are guaranteeing reliability, high speed, and the highest level of security.
Furthermore, guests these days are arriving at hotels with smartphones, tablets, and laptops in hand – all devices that require a lot of bandwidth. Hotels must constantly re-invest and adopt newer technologies to handle this increasing demand for bandwidth. This can be an expensive investment, and in order to keep up, they must find ways to cover these costs.
The Solution? Tiered Pricing.
A great way to ease guests' frustrations is to move towards a tiered pricing model. In this model, the hotel offers a certain amount of time, or even your basic Wi-Fi for free, and then charges for longer time or more bandwidth. This "freemium" model is one of the fastest growing trends in hospitality, especially when it comes to bandwidth, where guests enjoy complimentary Internet that includes limited bandwidth, and have an option to upgrade their service to a higher bandwidth plan. Boutique hotels like Joie de Vivre, Kimpton and others who pioneered free Internet in the early 2000s have implemented a for-charge premium Internet service.
Recently the major brands have been piloting tiered bandwidth at select properties and several are rolling out tiered bandwidth as part of their brand standards. Even HotelChatter, a huge proponent of free Wi-Fi, deemed this a fair practice in its 2012 Wi-Fi report as a way to satisfy everyone, providing guests the free Wi-Fi they want and hotels a revenue stream they need. A variant of bandwidth control that is beginning to emerge is limiting basic Internet based on total data sent/received. This mirrors the trend among wireless carriers who have begun charging different prices based on total gigabytes transferred per month.
Flexibility is Key
Of course, there are many other ways to approach tiered pricing. You could charge for Internet access, but give away free prints. Or the opposite; one major brand, for example, offers free 15-20 minutes of Wi-Fi per day but no free prints. Or you could give registered guests free Wi-Fi and prints, but charge non-guests. Non-guest charges are able to significantly offset the costs of offering the service free to guests.
Regardless of your business model, consider offering all guests the ability to print their boarding passes for free from your business center. Make sure you choose a provider (like Eleven) that offers flexible pricing and business model options so that you can choose what's best for your property and also have the opportunity to change it in the future.
Have you tried using the tiered pricing model? If so, how have your guests responded?