It is no secret that hotel guests today demand Wi-Fi. To tell a guest that Internet is not available, you might as well say that they only have candlelight in their rooms. Wi-Fi has simply become an expectation. The part that you still control is how much to give and how best to offer it.
The concerns that hoteliers have about the pricing of guest Wi-Fi are valid. In an attempt to take advantage of a temporary market leader position, some offer free Wi-Fi. While others acknowledge that 66% of guests are willing to pay for a higher-speed connection, and try to recoup Internet costs by offering tiered bandwidth plans. (See our post on that here.)
We recently conducted a study that looked at properties using the ElevenOS guest Internet management software. In the study we grouped the data by the top 3 types of tiered bandwidth plan configurations and looked at Internet usage patterns and revenue:
Segment: Select Service
Revenue: $10 average per room, per month
How much will you make?: You can offset the cost of delivering Internet to each room.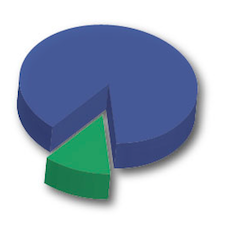 Segment: Luxury
Revenue: $100 average per room, per month
How much will you make?: In some cases, guest Internet revenue was as high as $100k.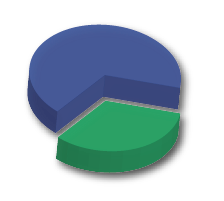 Segment: Mixed Market
Revenue: $20 average per room, per month
How much will you make?: If a guest is willing to pay, they're more likely to choose the higher plan. This will give you the appeal of offering free Internet, but still allow you to recoup your costs of delivering it to each room.
By offering tiered guest Internet plans such as these, even at the most basic level you can recoup Internet costs and create good rapport with your guests. If you create fair Internet plans with meaningful descriptions of what each level gives you, guests will be more accepting of the options and more understanding of the pricing structure.
What is a fair price?
Our study shows that at $6.95 and below, price elasticity is low. At $9.95 and above, there was a noticeable drop in people choosing the higher plan. With the 1 free + 2 paid plans structure, we noticed a "Starbucks Effect" - of the people that choose a paid plan, more chose the highest priced plan. This effect asserts that if someone is willing to pay a premium for something, they're likely to pay a little more to get "the biggest and best" something - in our case, the fastest Internet speed.
The bottom line is that there are many factors that play into the pricing structure for your guest Internet, which means there isn't one golden price. Some factors you'll want to consider:
1. Location: larger cities mean higher prices for all amenities and people expect that
2. Market Segment: pricing varies per segment, know your place in the market and charge fairly
3. Competitor Pricing: always know what the hotel down the street is charging
4. Guest Preferences: examine current guest Internet behaviors at your property
With ElevenOS you can easily experiment with different pricing plans in order to find the sweet spot for optimal guest Internet revenue at your property.
Do you offer tiered Internet plans at your property? Why or why not?
[read_later_buttons]