By Dan Lulich, Chief Technology Officer, Eleven Wireless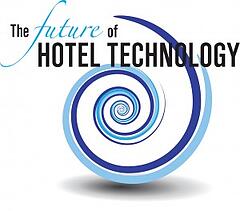 You're kidding yourself if you think you can ignore technology and go about business as usual. A great way to differentiate your property is to innovate. If used correctly, innovative technologies can help your hotel:
Increase guest loyalty
Generate revenue
Minimize costs
Over the next 8 weeks, we'll dive deeper into the major technology innovations that we believe will redefine our industry, starting with Mobile Apps.
Mobile is no longer a trend
91.4 million (and counting). That's the number of people in the US who use a smartphone (see more mobile stats here). To say that's a big market would be an understatement. This mobile "trend" is no longer a trend; it's here to stay.
Businesses all over the world are taking advantage of this new "mobile consumer" and the hospitality industry is no exception. Many hoteliers have jumped on the mobile bandwagon with a variety of different mobile apps such as:
Concierge apps
Food and beverage apps
Check in/out apps
There's an app for that!
The SLS Hotel in Beverly Hills is a great example of a property that has developed their own smartphone app to engage with their guests. The application, called GoSLSHotel is, for all intensive purposes, a mobile concierge. The app gives guests access to all hotel services including in-room dining, restaurant reservations, and housekeeping. Imagine you're at a comedy club on the iconic Sunset Strip, and as you hop in a cab to head back to your hotel you feel like a burger. The GoSLSHotel app allows you to connect with Room Service so that as you arrive back at your room, so does the server with your burger.
Other brands such as Intercontinental and The Four Seasons have come out with similar apps to connect with and promote to their guests. Intercontinental's app allows guests to learn more about local attractions, restaurants, and events in the area. The Four Seasons has partnered with Intelity to create an app that allows guests to request housekeeping, schedule spa appointments and adjust their room temperature.
A hospitality focused app that is not property specific comes from LodgeNet Interactive, the company who provides on-demand or other TV-based services in more than 1.7 million hotel rooms in North America. Their new mobile app allows hotel guests to turn their smartphone or tablet device into a TV remote. After you download the app and check into your room, you receive a unique code, which syncs the television to the mobile device. What a great way to avoid the germ-y hotel remote! LodgeNet also offers an app that allows guests to check out from anywhere, forgoing the checkout lines at the hotel.
Starting today, the Venetian-Palazzo Casino and Hotel (owned by The Las Vegas Sands Corp.) is beginning to employ app technology by Meridian, which helps guests get around their casino more efficiently. This new "wayfinding" technology will reside in the resort's new app called VP Pocket Concierge (read more here). In a recent press release, The Four Seasons announced that they are going to take this one step further; in their new flagship hotel in Toronto they have decided to put iPads pre-loaded with this app in every guest room.
Infrastructure is king
There's one thing all of these mobile apps have in common, they require bandwidth. And lots of it. The not-so-sexy side of mobile requires dealing with the inevitable influx of bandwidth usage. When considering deploying mobile technology at your hotel, realize that it doesn't stand a chance without the proper infrastructure. There are companies, like Eleven, that help hotels manage multi-device and mobile access.