In Adapting to Evolving Mobile Trends is Crucial by HotelNewsNow, experts weigh in on how the rise in mobile device use is affecting the way hoteliers should invest in technology.
"Global smartphone and tablet users will top the number of PC users in approximately six months," says John Kim, Senior VP of Global Media at Expedia.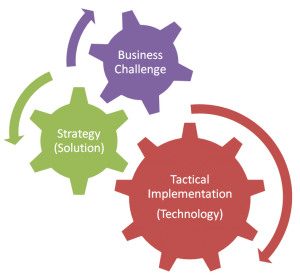 In addition to the points covered in this article, we believe part of your strategy must address how these trends affect bandwidth demand. For example, if you are including several images as part of your website and mobile app, you must plan for enough bandwidth for guests to view those quickly; nobody likes waiting for content to download. The amount of bandwidth your website and systems are consuming should be balanced with what you make available to your guests.
Do you have the infrastructure in place to support rise in mobile device use?
Learn more news about the future of technology:
The Future of Hotel Technology | Part I: Mobile Apps
The Future of Hotel Technology | Part VI: Cloud Computing
The Future of Hotel Technology | Part VII: Mobile POS