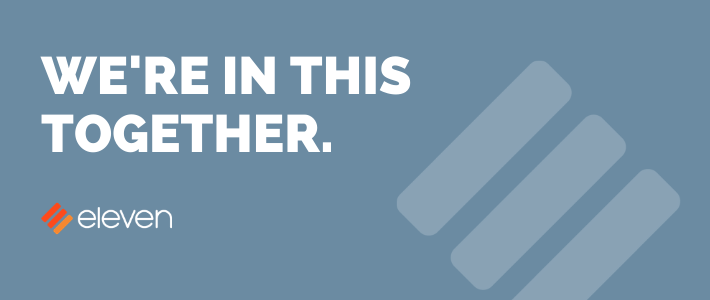 It hardly bears repeating that we are living in unprecedented times and the volatility of this pandemic makes it especially difficult to react to. As we focus on what we can control, our employees are all successfully working from home, we have stopped all business travel, and we are continuing to monitor the situation and are nimbly making changes as needed.
To our valued customer and partners—we stand with you. We are doing everything we can to offer some relief to those most affected, while remaining fully committed to delivering vital guest and staff Wi-Fi services. Our roots are in hospitality and we are devastated by how this has affected so many of our customers.
To the people who count on the ElevenOS platform to stay connected—we are here for you. Our pledge is 100% operational during this trying time. Connectivity is more important than ever.
We're in this together.