Spring Breakers Beware! Much ado has been made about hotel Wi-Fi security since a recent report from the Today Show showed just how easy it is for hackers to tap guests' personal information via hotel Wi-Fi. Unsuspecting sunbathers naively connect poolside only to learn a nefarious hacker has secretly duped them into authenticating on to a fake Wi-Fi network that closely resembles the hotel's.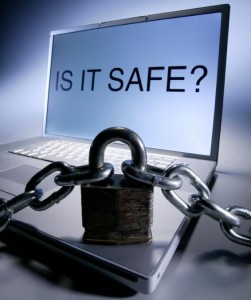 Just what information can be obtained? Well, pretty much anything including:
So, what did Today's cybersecurity expert recommend? Little in the way of reassurances beyond:
Asking the hotel for the network name to ensure you join the right one
Shutting off "auto-join" to Wi-Fi networks and "forgetting" previous logins
Switching to cellular data (3G/4G) when banking or shopping
There is a new and better way to deliver a seamless Wi-Fi experience that protects guest data with Wi-Fi CERTIFIED Passpoint®. In our 3-part blog series, we explore the Wi-Fi Alliance's Passpoint certification program, which is also known as Hotspot 2.0 (for its specification). For the first time, hotels can offer guests both:
Instant and automatic connection upon arrival, after one-in-a-lifetime authentication and
A fully-encrypted connection to Wi-Fi at every brand location
Imagine a day when guests arrive on property and are automatically connected to secure Wi-Fi, with no cumbersome portal pages or logins required. It's the homelike Wi-Fi experience we've all been waiting for and it's available today.
Did you know ElevenOS enables automatic & seamless guest Wi-Fi via Passpoint? Contact us to see how.
Passpoint is a registered trademark of Wi-Fi Alliance®.