By Andrew Yorra, VP of Business Development, Eleven Wireless |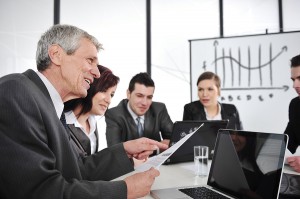 Many hotels that provide free or low-cost Wi-Fi often restrict its access to certain parts of their hotel, such as the lobby and guest rooms. Even most of the major brands have brand standards they must adhere to, and even if they charge guests for Wi-Fi in the rooms, they are required to offer free Wi-Fi in the lobby. However, even the hotels that offer free Wi-Fi can limit their complimentary service to the guest rooms and common areas, while continuing to charge in the meeting rooms.
Generally, charging for meeting room access only makes sense in hotels with significant conference space. Smaller hotels with one or two conference rooms won't attract the right attendees who would pay in the meeting space, and it is very challenging to separate the guest room network from the meeting room area when those meeting rooms are interspersed or adjacent to guest rooms or lobbies. Historically, large conference hotels have relied on their 3rd party conference network provider or in-house banquet staff to sell and provision group Wi-Fi. Recently however, some of these providers and hotel IT departments managing their own networks, have begun offering self-service Wi-Fi in their conference space just as they do in their guest rooms. This allows attendees to easily open a browser and sign-up for Internet, even if their meeting planner opted not to buy group access.